Being a Michael Jackson fan is
the best. We are so fortunate
in Michael we have the most
incredible singer, dancer and
lyric writer the world has ever
known.
We are lucky to be Michael
Jackson fans. Most fans
from my experience are
incredible people. They all
have kind hearts and very
often have incredible minds
which makes them gifted
people.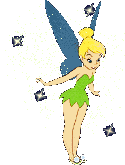 I know many fans who even
at a very young age are building
websites, designing graphics,
drawing pictures and in some
cases writing books or novels.
Michael has given us all the
chance to learn from his songs.
We have the chance each one
of us to bring happiness into
someones life by doing a kind
deed or saying a kind word.

Show each and every one of
your friends that you care about
them by sending this to them.
This will show you love them by
the fact that you remember them
Peace and love to you all - Sean :)
WHEN YOU RECEIVE THIS LETTER, PLEASE
SEND IT TO LOTS OF PEOPLE

Go to Michael Jackson Janet - Yana!